LUVS has always had a strong commitment to charity work, evident through the many publicity campaigns and fundraising events that find themselves on the calendar throughout the year. Each academic year, LUVS supports three charities, two of which are subject to change each time a new committee is elected. Last year we raised a large amount of money for our chosen charities, and we hope to continue raising more and more with each succeeding year!
---
LUVS Charities 2017/18
Clare Harrison Memorial Fund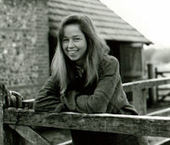 The Clare Harrison Memorial Fund was established in 1995 at the University of Liverpool's School of Veterinary Sciences to support students experiencing financial difficulty.

The fund was set up in memory of Clare Harrison, who was tragically killed in a riding accident just as she began her fourth year.

Clare's parents Roger and Victoria, who administer the Fund, recognised that the Government's matched funding scheme could help them to maximise the donations received.

"This is a marvelous scheme and we wanted to help the University to take full advantage of it. The introduction of matched funding gave us the impetus to contact past recipients of the Fund and members of Clare's year group in order to generate additional donations, all of which are matched at the 3:1 ratio - a fantastic opportunity to support even more students than we'd originally hoped."
Trusty Paws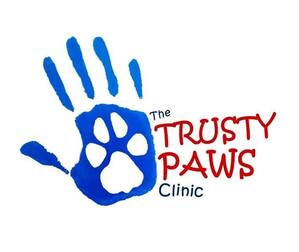 Trusty Paws are a non-profit charitable organisation of dedicated Veterinary students and qualified Veterinarians who offer support to homeless people and their dogs around the country. Liverpool University Veterinary School is their newest clinic, opening in January 2018. They offer Veterinary clinics for essential Veterinary treatment and vaccination and worming preventative care. Any money received would support the rent of the clinic space and essential Veterinary supplies such as bandages, syringes and vaccines.
​
Please visit their website below for more information about this successful charity currently at Royal Veterinary College, London and Glasgow University Veterinary School.
https://www.thetrustypawsclinic.co.uk/
​
To get involved with Trusty Paws Liverpool Clinic, please see the society page:
Trusty Paws
.
Hounds for Heroes
Currently there are over 900,000 injured servicemen and women in the country and that number continues to grow daily.
Hounds for Heroes aims to provide specially trained assistance dogs to injured and disabled men and women of both the UK Armed forces and Civilian Emergency Services. Through their partnership they will regain the unique feeling of loyalty, trust and team spirit that is lost on leaving the military or civilian services. The charity hopes to give its clients an enhanced quality of life in line with their expectations and also be able to provide help and practical support to help them achieve this.
Support us on
www.houndsforheroes.com