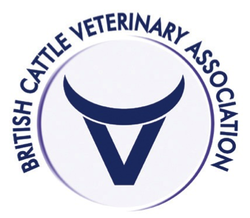 The British Cattle Veterinary Association (BCVA)

The cattle specialist division of the British Veterinary Association offers advice to farmers and the industry on cattle health and welfare issues, including veterinary advice on endemic disease and exotic disease outbreaks.


Why become a student member?
- A monthly newsletter keeping you up to date with issues relevant to cattle practice – an excellent way to keep our lecturers on their toes.
- Full online access to Cattle Practice, the UK's leading cattle journal including a peer-reviewed section which is published 3 times per year
- All members will also receive hard copies of Cattle Practice
- Reduced rates for attending BCVA Congress
- Member representation at a national level
Student Membership costs only £25.
Student E-membership costs only £5
The only difference between the two is that the E-membership does not provide you with a hard copy of Cattle Practice.
Join here
http://www.bcva.eu/bcva/content/membership-application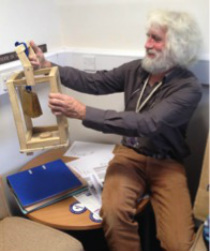 Congress
Held annually this is where the big cheeses of the Dairy Industry congregate to talk about key issues and new research. A 3 day event with separate events for Clinical and Non Clinical Student so that the information is pitched to exactly the right level.
Congress really is for ALL years
!
Round Up of BCVA Conference
The conference, which was held at the Hinckley Island Hotel, provided three days of interesting lectures and seminars for the cattle practitioner and the undergraduate. It was also an opportunity for Liverpool to exhibit its strength in farm animal practice, not just from staff but from students too. Two students gave presentations of their third year research projects with abstracts published in Cattle Practice. Additionally 4 very brave and intrepid students took part in the first Moo-niversity challenge competing against other vet schools for ever lasting glory and a massive handmade trophy. They took on Bristol in the first round who they beat and competed in the not so serious, but immensely tense final against Nottingham. You will delighted to hear that they won and we are the benefactors of ever-lasting glory! The photo is evidence enough that Dai Grove-White was immensely proud of what was achieved this year. Bring on 2016! Congratulations to
Mireille Stride
Alison Brough
Zoë Waterson
and
Hannah Tatham
!
More details are to follow regarding Congress as the term begins.
BCVA Rep- Kim Stafford